Apple phones are some of the well known mobile devices. Year after year, we see more iPhone version being released to the market. As of now, the iPhone X is the most recent iPhone version.
However, there are some people who prefer to be classical and go for the originals. It is also well known that iPhone is the top rival of Android phone. Some people even think that iPhone is better than Android.
But that's not our today's topic. Our focus is on the iPhone 6. This phone was launched back in 2014. However, it is still marketable in 2019. But why is that so? Why do people still think iPhone 6 is a decent phone to buy?
Specifically, are you using this phone? How is it serving you? Well, we are not here to interrogate what type of phone you are using. Instead, we will be looking at how iPhone 6 is still a good phone for some. The clock is ticking, so let's get it started.
1] It Doesn't Look Very Different
One of the reasons people choose to buy a more advanced or recent phone is because the most recent phone usually look sleeker and better than the previous versions. Of course, it is incomparable to the iPhone X but almost identical to the iPhone 8.
But still, the iPhone 6 comes with a super brilliant design, which someone might confuse it with the iPhone 8. That is why some people are still using it without worrying about the looks.
The bezels sizes of the iPhone 6 and iPhone 8 are very similar, and the screen size and resolution are identical too.
2] Saves You Money
Question; what is the next thing you would consider after you notice a specific phone is good-looking and has all the features you prefer in a phone?
Let me guess; you would look at the price, right? Yes, that is true. You will want to know if you can afford that phone that you are drooling over.
Now, there isn't much difference between the iPhone 6 and the iPhone 8. However, iPhone 6 saves you a lot of money if you compare it to its successors.
For example, iPhone 6 retails at between $350 and $450, whereas iPhone 8 sells at between $700 and $800. If you cross the line further and consider iPhone X, you will need to dig deeper into your pocket and fork out $1,000 or more.
In the current economy, people want a good value for money. That is why they would opt for iPhone 6, which offers almost similar features to iPhone 7 and iPhone 8 but costs less.
3] It is Stronger [More Durable]
For the record, iPhone 8 and iPhone X come with glass backs, whereas iPhone 6 comes with a metal back. This means that iPhone 6 won't shatter easily when it falls. Well, of course, iPhone 8 and X both come with Gorilla Corning Glass, but that can never compare to metal.
The aluminum back on iPhone 6 means that it can withstand harsh conditions better than iPhone 8 and X [even after a drop].
4] It Features a Headphone Jack
One of the turn-offs of iPhone series is that the most recent versions don't come with a headphone jack. Many people love to listen to music almost everywhere.
Also, all the headphones out there come with a 3.5mm pin. This means that they can only be used in a dedicated headphone jack. Thankfully, the iPhone 6 has that headphone jack.
If you were to compare it to the iPhone 7, 8 and X, iPhone 6 lets you enjoy music with any 3.5mm headphone out on the market. You will not have to buy an adaptor to use the normal headphones when you have the iPhone 6.
5] It Charges Fast Enough
Fast charging phones are what most people are opting for out there in the current age. Nobody wants to spend hours just waiting for the phone to charge fully. Since these smartphones cannot keep the battery for too long, they should charge fast enough.
Well, good news; iPhone 6 also charges as fast as iPhone 7, 8, and X. Actually, it should be noted that all the iPhone 6, iPhone 7, iPhone 8, and iPhone X come with the same charger. So yes, they both can charge at the same rate.
In just about 30 minutes, you can be sure of a 50% charge on both the iPhone 6 and iPhone X. That is why some people opt for the cheaper and reliable version [iPhone 6}.
And, by the way, if your phone loses charge too quickly or if the battery dies too quickly, you might want to change it. Ideally, replacing the battery can help you get back and enjoy using your phone.
But just because iPhone 6 comes with the same charger as iPhone 7, iPhone 8, and iPhone X doesn't mean that you should use any battery. Instead, ensure that you buy the correct iPhone 6 battery to avoid any inconveniences.
6] It Still Works Smoothly
Yes, iPhone 6 came before iPhone 7, iPhone 8, and iPhone X, but that doesn't mean that this little beast won't work smoothly. Actually, the phone packs on the Apple A9 chip that is quite a great performer.
You can actually update your iPhone 6 to iOS 11, and it will still work swiftly without any lags. Well, the only thing you should know is that the apps might take longer to load. But once they start running, they will not slow down your phone in any way.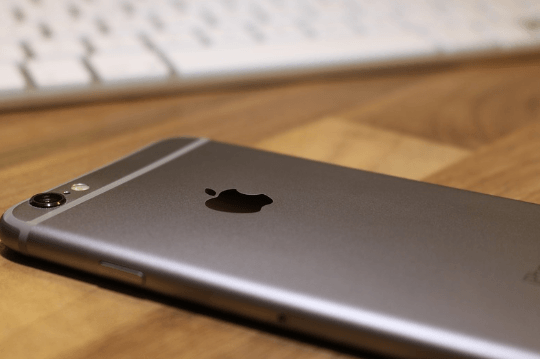 7] The Camera is Not Bad At All
If you are afraid that the iPhone 6 won't capture decent pictures, you should think twice about that. This phone has a nice 8MP rear camera that can take nice photos.
The only drawback is the 1.2MP selfie camera that isn't great at all. But still, you can live perfectly with this camera and take incredible photos with its rear camera.
Remember that you should take good care of your iPhone 6 with the right tips and tricks. This will help you to enjoy using it for a long time and avoiding the need for repair.