Binary options trading has gained immense popularity around the globe since 2008. Investors and other traders who want to invest in equities, shares, commodities or currencies have taken to practicing binary options trading largely.
A 'binary' trade is so-called as there are only two options available to the investor to choose from. In a binary trade, the investor places a trade that holds a fixed value and a fixed risk. You need to carry out a trade indicating, whether the value of an asset will depreciate or appreciate, within a fixed period.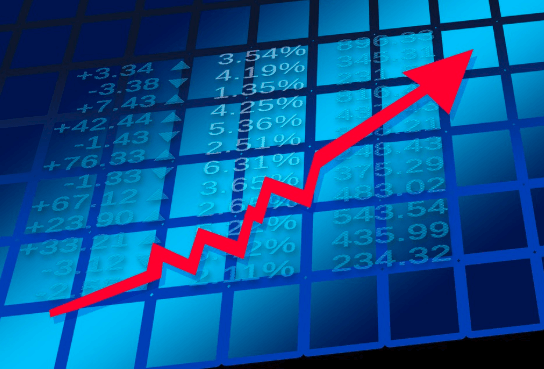 In other terms, it can be said that you are betting on the future value of an asset, which could be a commodity, a currency pair or any stock.
Trading in Binary Options
Binary option is regarded as a financial derivative and not as a financial asset itself. Each binary trade is characterized by an underlying asset in the form of a commodity, stock, currency, etc. However, the trade is performed on the price movement of the instrument, and not the specific instrument.
When trading in binary options, the amount of profit or loss you will bear is fixed. Thus, you will be aware of your profit or loss beforehand. This is seen as a lucrative trade deal by many investors. You can also be assured of not losing beyond a sum of money as the losses in binary options are limited to the initial amount of investment.
Though trading in binary options is forbidden in the European Countries, it is a highly-popular trade in other parts of the world. Trading binary options are legal in non-European countries as long as you trade through a regulated broker, following the necessary terms and conditions.
Many countries have in fact recognized it as an investment instrument, ensuring that they are properly governed by their regulatory bodies. Some of the countries that have regulated the trading of binary options include The United States, Australia, Japan, New Zealand, Malta, and Cyprus.
The Popularity of Binary Options Trading in South Africa
The popularity of binary options trading has been up and soaring since 2008. Today it has become a preferred choice of investment for investors and traders who are trying to make their portfolio more diverse.
Binary options trading is also popular among cautious investors who do not want to risk high losses. This is primarily because the payout is fixed and the potential profit or loss is known to the investor beforehand.
The emergence of a huge number of online trading platforms and brokers has made the trading option more accessible to the investors who want to trade in binary options in non-European Countries.
The trade offers the investors both short- and long-term trade options, meaning that you can execute trade and investment according to the time frame you desire.
Tracing the Popularity of Binary Options
The growing popularity of binary options in non-European countries can be easily traced through the growth in the trade volumes. Since 2008, the number of trading platforms has expanded from a mere 10 to more than 400 platforms today.
The popular trading platforms like IQ Options and Binary.com have witnessed exponential growth in terms of trade volume and the number of traders.
Since its inception in 2013, IQ Option has expanded to offer its services in more than 151 countries. With a monthly trading volume of $380 million in 2017, the platform boasts of having executed about 1,800,000 trades on a daily basis. From 8,110,000 registered users in 2015, the platform grew to have about 25,600,000 users in 2017.
Similarly, Binary.com recorded a turnover of USD 1 billion in the previous year. The trading platform has been projected to register more than 197 million transactions in the year 2019, with a growing client base of a million registered users.
Olymp Trade, another popular trading platform in South Africa records more than 25 thousand active users every day. In March 2019, the platform closed more than 36 million trades. Expert Option is also a popular trading platform that boasts of executing 30million plus transactions each month.
Final Thoughts
With such promising figures projecting the exponential growth of binary options trading in the past years, it can be safely said that binary options trading is nowhere near dead.
Though the European Countries were forbidden to practice such trade, the non-European countries continue to very much indulge in it and reap profits. Binary Options trading is not only alive but is spreading its wings to potential traders who are in search of alternative trading instruments.