Internet has turn into a great platform to cater your products to the wide range of customers. If you are still stuck to your brick-and-mortar store, it is time to expand your reach to the the internet and make it your own.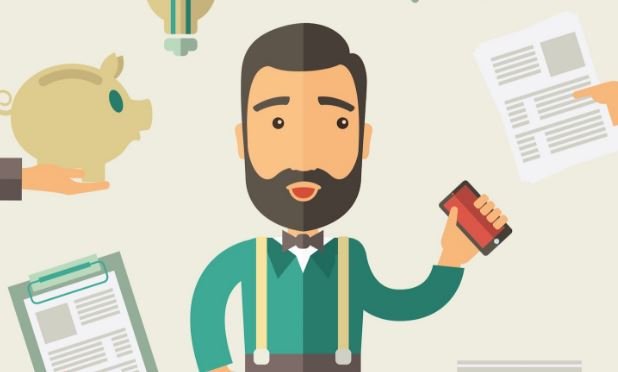 You basically have two choices, either be an authorized seller at a well-established online selling platform like Amazon or Ebay or you can build your own website and sell your products under your own name.
Today we are going to talk about the later choice and how to excel at it. It is not easy to start something from scratch and get big, but it is not impossible.
You have to be precise in your calculations, firm in your decisions and most importantly patient. It takes strategic planning and right approach to marketing to build a name among many online shopping platforms.
We are going to discuss the basic steps you can take to brand your online store in its initial days.
Definition
Let us understand product branding first, it defines how your customers see your product and business. It is the extra edhe you have over your competitors and the reason you are better than the other alternates customers have.
Building a brand strategy for your eCommerce store is also a powerful marketing, customer retention, and loyalty technique and is necessary for any new or established eCommerce business.
Preparation
Before branding your business you have to analyse some factors and look closer at your own business from a customer's and associate's point of view.
You need to ask yourself some questions and after figuring out the answers, you have to move on to make your brand extraordinary.
What is your current reputation from the existing and potential customers' perspective?
What are your short-term and long-term missions?
Does your product solves the problem it is supposed to and is it value for money?
What does the quality of your business partners say about your business?
1] Be unique
The main idea is to stand out from the crowd, in your product quality, in promoting it, in everything. Customers love eye catching products and give your product a try and if it is on point, they will surely stick to it. It should highlight a story, philosophy unique aspect or goal of your business and product.
Giving your product a unique angle increases the chance that people might give your product a try by manyfolds. You need to identify your target customers and try to relate with them while branding your online store and products.
2] Get Customer-oriented
So how exactly do you make your brand resonate with your customer is what matters when you are trying to convert onlookers into your customers.
Thinking from the customer point of view helps a lot and gives you a wide range of ideas. For instance, include any facility in your service that you would want for free as a customer.
For eg. Myntra started their 'Try and buy' policy and it has given great results. Many people who were hesitant in ordering any product because they were not sure about the product can now avail this facility and once they are sure they opt for buying the product.
This also points out the fact that your Return and Refund policy should be efficient and quick to increase brand-loyalty.
Also, using good inventory management softwares for your eCommerce business will be a boon and can be an advantage over competitors
3] Share your story
As people, we are better suited to remember and emotionally connect with others through storytelling than any other medium. You need to use this to your advantage and create a lasting impact on your customers.
You must share your experience of starting the business, the minute details that go along with that to which customers relate and get influenced enough to buy products from you.
There are many options for online shopping, to make them choose you, your story must be genuine because customers like to know your just like you want to know the customers.
4] Play on your strengths
E-commerce giants like Ebay, Amazon are the one stop shop for product of every category, but that they have built over years.
We are talking about the initial stages of your online store and if you try too hard to match up those big-names, there is high probability of you failing miserably.
The point here is to focus on your leading product, which you want to be the face of your business. You should build your online store around that theme only, you can opt for some relevant products too but again stick to your niche. Customers are more likely to buy from a store that specializes in what they are looking for.
5] Keep it real
You must tell the story of your brand, and you must tell it in a way that builds trust with prospective customers and allows them a glimpse into the hidden life of your business.
But don't get carried away during the process. Pretentious gestures just to gain attention do not last in the long run.
Another aspect is being realistic about your promises and your goals within the business. Customers hate getting disappointed and if you must keep that in mind if you don't want to give them a chance to choose your competitors over you.
Creating an unattainable situation where you promise more than you can always deliver will drift your audience away and destroy the trust you have built.
All in all, you must think of your online store as a person and what would you want to add to make a charming personality, which appeals to the crowd and catches their attention.
Sticking to the basics and paying attention to the details mentioned above will take you places. All the best!