The fashion norms of millennials do not merely revolve around looks, appearance and trends. Quality, longevity and most importantly comfort makes an equal mark when it comes to choosing garments. Speaking of which, most of the mass in today's time prefer settling their tastes in branded clothes.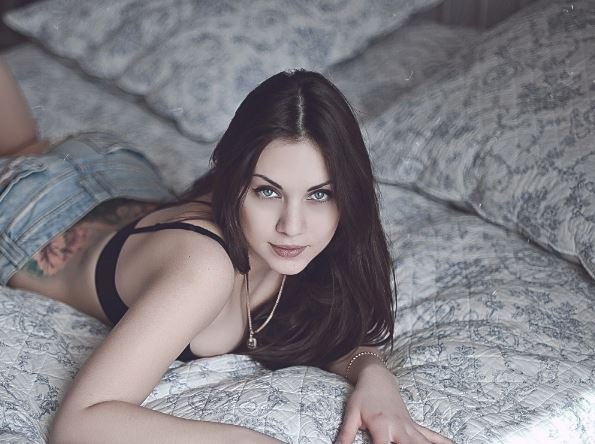 Buying branded items might be pricy but serves you gold when it comes to long term usage. Branded garments are also great when it comes to flaunting that one and only piece that have been ruling your wardrobe collection.
However, just like buying any other items, buying the right at one go branded clothes possess some specific criterions and listed below are some of them.
1] Research to find out if the product belongs to the authentic brand
One of the foremost steps is to find out that the product belongs to the original brand. There are counterfeited products often sold in the market in the names of renowned brands. The idea is even more applicable in case of physical stores than online.
The online purchasing sites are mostly reputed and are less likely to sell counterfeited clothing items. So, whether you are purchasing the in-trend Levis jeans or the super comfy Clovia bra, it is important that you do a little bit of research on the product specifications and the tags attached to it.
You can also cross clarify your doubt by knowing the place you are purchasing your product from. If you are purchasing the product from a regular store, do not hesitate to ask questions about the brand, the material and longevity of the product to the seller.
2] Brand suitability – A reflection of your personality
The second significant thing that individuals often tend to overlook is emphasizing on brand suitability. Well, the term branded itself sound very fascinating and we tend to get carried away by its sheer allure and charm. Branded clothes definitely assure you with all the benefits and style criterions.
However, it is imperative that you test and find out if the garments from the particular brand suit you. 'This is a biggy!' Yu will often be hearing people complimenting a particular brand even though there are hundred more like it. The catch lies in how the product has blended seamlessly with their criterions.
Same goes for purchasing branded clothes. When you start exploring a couple of brands, you will automatically find out the some of the brands that suit you the best.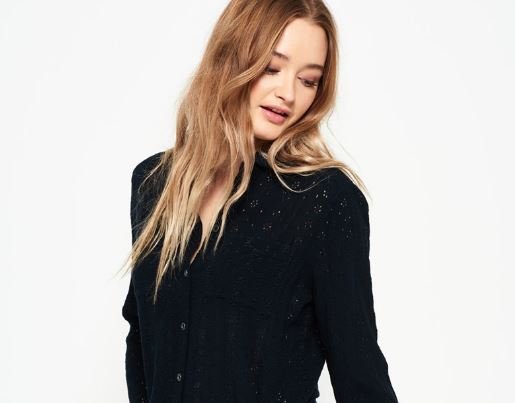 3] Sick to a brand that you like
As just mentioned above, when you begin to try out some brands, you will grow a special knack for some of them. It might be about the waist size of the skirts, the elastic of the trousers, the unique materials of the tops, the designs of the shrugs and the list goes on!
This is precisely where your liberty as a customer comes into the picture. You might hear ample suggestions about different brands from the seller, your friends and even family members. But is always a smart approach to let your distinctive choices and preference persist.
Choosing a brand that has a room in your comfort zone shall add an edge to your confidence when you carry it.
4] Focus on the value of each item to hunt-down an affordable piece
Branded products are known to be a little pricey; however, that is not the case in all scenarios. If you are searching at the right place, you are likely to find clothing that are branded and yet does not hold a bank breaking price.
Well, there is absolutely no dearth of local stores, retail shops and most importantly online purchasing sites that provides you with affordable options of trendy garments.
These sites often leverage you with excellent rebates, discounts, offers and relevant purchasing facilities to present you with the best price ranges possible. All you need to do is invest some time and effort to set your eyes on the best pieces hidden among the massive lot!
5] Consider the fitting and size of the cloth
The above mentioned statement is applicable for both branded and non-branded products. It is important to drill down to the size and fitting of garments as these factors vary in case of each brand. For example, if a waist size of a pant belonging to a particular brand is suiting you, it does not assure that he same size from the other brand shall suit you.
This factor is quite confusing for buyers often. Hence it is best if you can try the particular clothes before dropping them into your cart. In case, you are buying them online, you can take ample time research on the product specifications, description and usage thoroughly.
Lastly, do consider the longevity of the garments. This might be an odd consideration when it comes to branded clothes. But branded garments vary from one another in case of durability, washing criterions and quality.
Do not hesitate to drill down to these specifications even if you are buying clothes from the best brands in the market.