When you are a celebrity, you need to take good care of yourself. This requires a lot of effort and a staff of expert trainers and chefs who help the celebrities maintain themselves. Many a time, these celebrities end up setting a trend and at times they even launch or endorse a product.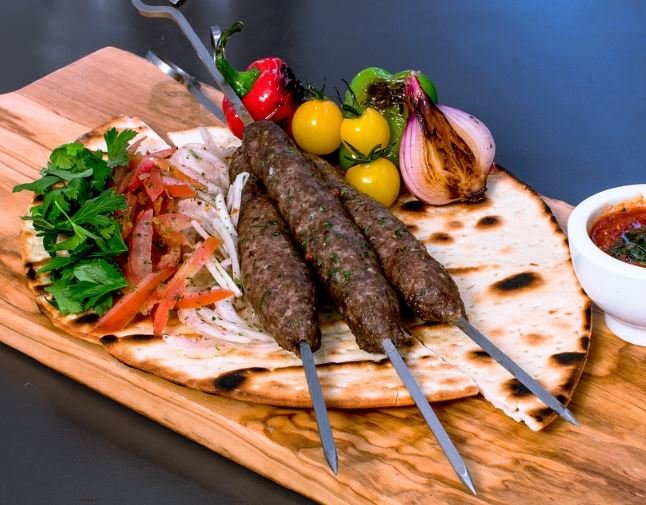 You might have heard a line in Avenger's Infinity War where Tony Stark and Doctor Strange discuss about an ice-cream flavour named after Tony.
Well, this list of dishes is quite similar to that but we will be discussing some healthy food instead and in case you find something interesting and want to buy it.
#1 Jennifer Aniston
We all know Rachel Greene from FRIENDS TV series played by Jennifer Aniston. She has talked about her diet multiple times and was told that she takes protein shakes regularly to keep herself fit and fine. In a People magazine interview, she told about her breakfast habits.
It includes a protein shake along with other fruits and supplements. In her own words, " I'll put in bananas, cherries, blackberries, a greens powder, a collagen peptide, a little cacao powder, chocolate stevia drop, and chocolate almond milk". She revealed that she doesn't like the taste of protein taste and uses chocolate to mask it.
#2 Madonna
The famous pop singer Madonna loves coconut water. It is not only a great way to quench your thirst but also a source of fibre, vitamin C and minerals.
New York Post revealed that Madonna began to like coconut water to such an extent that she decided to invest 1.5 million dollars in Vito Coco which one of best brand for coconut water on the market. The article revealed that she drank fresh coconut water every day while on the Sticky & Sweet tour.
#3 Alicia Silverstone
Alicia Silverstone is not only an actress but a vegan chef, environmentalist, and animal rights supporter as well. She has created the Kind diet, a plan aimed at vegan dishes and how-to guide. Silverstone is a huge fan of umeboshi plums and advice people to eat them a few times a week, in medicinal dosage.
She says that they are extremely helpful if you are unwell. Silverstone mentioned in her blog, thekindlife.com, " You can add it to tea, as in my Hangover Tea, or sprinkle a diced up piece of plum on hot cereal, or you can just eat it by itself. You can also suck on the pit when you're not feeling well and forgive the salty-sour taste. Just remember that it's healing you!"
#4 Jillian Michaels
Popchips are one of the favourite snacks of Jillian Michaels. The fitness coach, author and TV personality, likes to have these salty snacks once in a while. While talking to Shape magazine, she said that she loves these chips as they contain just 100 calories per bag and come with no preservatives, no trans fats, and no artificial sweeteners.
"Is it a superfood? No. But will it kill me? No!" is how she describes them. These chips are popped instead of being fried and are therefore lighter and healthier than the average chips.
#5 Jessica Alba
Popcorn is considered to be the healthiest snacks. They are rich in fibre and low in calories and are favourite of Jessica Alba. She munches on this snack whenever she is overburdened. In an interview with Washington Post, she told that she is addicted to popcorn.
Calling herself a "scatterbrain" who has lots of things to do at any given time and popcorn is something that lets her concentrate. She said that she eats them all the time as it is her way to prevent her mind from getting diverted.
#6 Dr. Oz
Dr. Oz is a TV personality, professor and a surgeon. In an interview with a Health magazine, he said that dark chocolate is a healthy food. This is especially true in the cases where the chocolate present is 70 percent or higher quantity.
The flavonoids present in the chocolate have antioxidant properties which are very useful for our bodies. They help in improving the functioning of the blood vessel and reduce the chance of cancer. He says, "Enjoy an ounce or two a day. Pass on milk chocolate, though, It's actually not chocolate, just milk fat with a chocolate coating."
#7 Heidi Klum
Heidi Klum prefers EBoost Super Powder packets. These are a blend of vitamins and electrolyte which are great at keeping you hydrated especially during and after a workout.
The TV producer, actress, and Model, Klum told US magazine that she uses these energy drink mixes in order to stay focused and energized. Each packet of EBoost Powder contains potassium, zinc, B-vitamins, and caffeine which is extracted from green tea and green coffee seeds.
#8 Jennifer Hudson
Smoked Almonds are filled with healthy fats, fiber, protein, magnesium, and vitamin E. They are tasty and versatile and should be present in everyone's diet.
Jennifer Hudson who is a famous singer, actress as well as a former weight watcher talked about almonds in an interview. She claimed that they are her go-to snack and "when in the mood for something salty and crunchy, I eat smoked almonds", she said.
#9 Kourtney Kardashian
An article published by a US magazine, the reality star Kourtney Kardashian has been seen munching on Rhythm Kale Chips multiple times. This is extremely common during her series Kim and Kourtney Take New York. Kale has great a nutritional value and is filled with essential vitamins such as A and C.
It is also a good source of calcium and iron. These chips are organic and are not fried which makes them healthier than the regular chips. You could enjoy them in seven different flavours while receiving a decent amount of proteins and fibre.
Conclusion
So, this was our list of 9 Celebrities Dish on Their Favorite Healthy Food. There are many brands offering healthy eating options eg.
Vitacost which provides organic grocery products and has expanded its verticals to vitamins, supplements and food nutrition. Checkout the latest coupons and deals offered by Vitacost. Hope you liked it and would definitely try a couple of items mentioned here as a part of your healthy diet.