Global Management Education for Those Without Work Experience
The following article has been inspired by the thoughts of Mr. Mayank Srivastava. He is the Founder of Experts' Global, one of the world's leading EdTech firms in the field of GMAT prep and MBA admission consulting.
A global management education is the dream of countless student, worldwide. Prominent global MBAs, however, call for significant work experience. MS programs do not have this requirement but they only cover conventional, non-management disciplines.
This means that recent graduates, who wish to pursue management education, only seem to have the option of attending an Indian business school.
However, this is not entirely correct. The truth is that there are a number of good MBA alternatives, for those who have little to no work experience.
Master in Management (MiM, MM, MScM, MSM):
Many of the world's finest universities offer Master in Management degrees. The scope, structure, and content of these programs are very similar to that of MBA programs. These programs cover the principals of business management, just as MBAs do.
Comparing MiM and MBA
While the MBA and MiM are quite similar, there is a fundamental difference. The MiM is more theoretical, laying emphasis on developing a theoretical understanding of management disciplines and a specific skill set.
MBAs focus on gaining a holistic understanding of business management and learning how to practically apply theoretical management disciplines. The nature of job opportunities available to graduates of both types of programs is similar, though the standard is different.
MBA graduates are, typically, offered higher positions in the management hierarchy, while MiM graduates are offered entry level management positions. The average salary for the world's top 50 MBA Programs is approximately $125,000 while the figure for the top 25 MiM Programs is around $70,000.
Eligibility
MiMs require a graduate degree, from any field. Around 30% of all MiM programs, specifically, ask for a bachelor degree in Economics or Management.
Selection
MiMs, largely, have the same selection process as MBAs. GMAT score, academic transcripts, a set of essays with a detailed application form, 2-3 recommendation letters, and a resume will be required. If the applicant's undergrad education was conducted in English, then some schools may see fit to waive their TOEFL/IELETS requirements.
Most programs also have interview stages in the selection process. A few of the most prominent Master Programs in Management are St Gallen (Switzerland), HEC (France), Essec (Spain), and WHU (Germany).
Master in Finance (MSF, MScF, MFe, MFin)
A Master in Finance degree is a good option, for those who wish to build a career in finance. The focus of this degree is developing strong technical, mathematical, engineering Finance skills.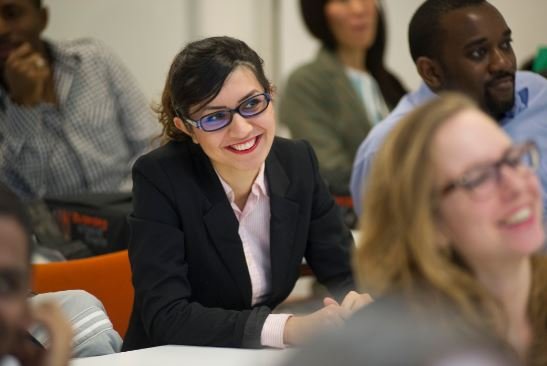 This focus on building concrete skills makes this an excellent degree for improving one's employability. The selection process for the Master in Finance degrees is largely similar to the process for MBAs and MIMs. It does have a stronger focus on quantitative skills, however.
These programs give preference to candidates who have undergraduate degrees in analytical disciplines. Some of the most prominent Master of Finance programs are HEC (France), Oxford (UK), LSE (UK), MIT (USA), and Carroll (USA).
Other Options
Another fine alternative is to pursue an MS degree in a specific management discipline, for example, Human Resources. These degrees are for those who are clear on which field they intend to build their career in.
In these courses, the focus is entirely on just one management discipline, so they provide a very in-depth understanding of that field.
The application and selection process is much like the MBA processes, most programs accept both GMAT and GRE scores but some only accept one.
Conclusion
One thing that must be made clear is that quality global MBAs cannot be pursued, without significant work experience. It must also be made clear that pursuing an MBA from one of the third-tier institutions, championed by the typical "admissions agents" and "study abroad" types, is not a worthwhile investment.
Degrees from these universities will not lead to improved employment opportunities. The options suggested here, however, are alternatives to the traditional Global MBA that will truly lead to an improved profile and greater opportunities for employment.