Gamers are always looking for new games to play and the games that are releasing soon. Here we are writing down five games that you must try in 2018.
This year we are getting the remake of one of the most famous games of all time. Shadow Of The Colossus is an eerie and quiet masterpiece that will cast you as a man set against giant and silent creatures.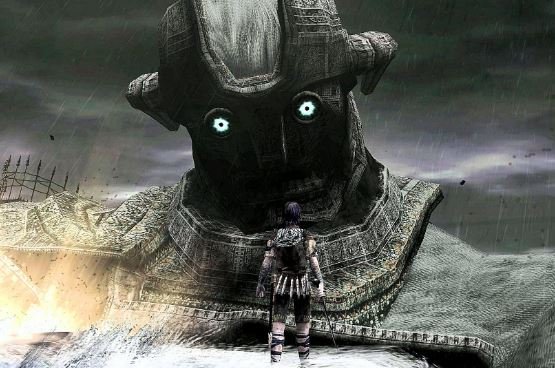 The world is atmospheric, and as you begin to progress, you will start wondering whether what you are doing is right and who indeed are the monsters.
The game was released several years ago, but that has got us more excited for what they have in store now.
2] Narwhale.io
Narwhale.io is a fun aquatic online game. Just like all the .io games, this game can be played and enjoyed directly in your browser without any downloading. Give your character a name and jump into the game. Narwhale.io allows you to be a narwhal, a majestic mammal that has a horn on his head.
Your narwhale gains points, grows, and fights with other players online. Swimming around and attacking as this underwater sea creature is really fun. Visit http://dimble.games/narwhale-io/ to play this game. The strategy is to learn how to make use of your boosts because they are the most effective way to slice through your enemies.
3] Red Dead Redemption 2
What was the most anticipated game of this year? While there are many games that people cannot wait to play, Red Dead Redemption is still among the most well-loved video games of this past decade. The sequel to this game seems to be a massive step forward and look exciting.
In an unnamed fantasy setting, humans and other races are eying the New World which is a separate continent from the Old World. The New World is a wilderness where a lot of powerful monsters roam. Researchers are drawn to uncover the new mysteries within this world.
Several Fleets have been sent to establish working bases, which are safe from monsters, and operations are being led by the Research Commission. The game is beautiful, superb and packs in a huge amount of depth.
The player controls a hunter which they can name. The hunter is further supported by assistant handlers who are there to provide support to the new world.
5] A Way Out
A Way Out has been on the radar of many gamers for some time now. The game is set to be among the most interesting games of 2018. It is basically an escape game with a twist; you only play in co-op, and whether that is at home with a friend, or online, it is your choice.
Each player controls either Vincent or Leo, who are brothers with similar but different personalities. There are unique scenarios that push the boundaries of what we, the players, expect from a cooperative experience.
The next time you want to play any exciting games, we are sure this list will help you.
About the Author:
Catalina Smith is a young digital marketer by profession and is utterly obsessed with the growing technology. She has covered the gaming world online for over six years. She regularly posts at Dimble Games.