During last weekend, I was free, so I switched on my laptop and searched for an entertaining Gujarati movie, and I found Pappa Tamne Nahi Samjaay movie on ZEE5. From the name, the movie already seems interesting, so I decided to watch it. Indeed it is one of the best movies I have ever come across.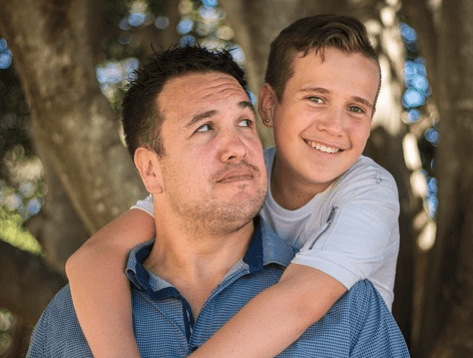 Let me tell you that the movie is based on the generation gap between two members in a home; one is the base of the solid pillar of home- father, and another one is the future base of home-son. After watching the movie, many questions arise in my mind, and one of them is all the problem occurs due to the generation gap between teenagers and father.
When your children become an adult and put their steps into the real world, they find many new things, new friends, and new environment. Especially when they went to college, they spend almost half of their time at the place where they study, with the people who are their classmates and their friends. Indeed it affects their minds. You have to accept this change.
With time, the new generation becomes more advanced in terms of technology, in terms of behaviour, in terms of freedom and terms of views. They are asking lots of questions to you, put their views without any hesitation, and believe that you will also answer their question to create a smoother communication.
They need to talk; they need the freedom to communicate with you as parents do not follow such an old mentality. Instead of protecting them, let them free and ask for help if in case they needed. When you ask more curious questions and appreciate them for their action, they feel relax and open up more in front of you.
Today's kids do not just want to go from home to college and vice-versa; instead, they enjoy their study with full of entertainment. And there is nothing wrong in it. Age of 18 to 22 is the golden era of everyone's life. Once this era passed, they will no more find friends, classroom, teachers, and picnics. Instead, they have to fight with the world, so there I nothing wrong to let them enjoy.
As an experienced person, if parents find something wrong, then they have to sit with the child and share their views and experience about the topic and problem. Yes, I know there is an experience that comes handy in time of difficult situation, but if you do not allow your child to do such experience how he/she can learn from their mistakes.
Instead of putting lots of unnecessary restriction, allow them to do the things they want. They want you to treat them as an adult, not like a child of 10-years-old.
Let me explain to you with one practical example. Have you ever flew a kite? If yes, then you know that while flying kit, we have to manage the thread with our bare fingers, and if the winds are too speedy, it can harm us.
In such situations, leaving a kite is the best option than holding it tightly. The same is true for our conservative mindset and thoughts. You have to put all your thoughts aside and change your beliefs according to time.
On the other hand, the youth also needs to understand their parent's view and the reason behind their talk. Parents do not want their children to make the same mistakes that they did.
Children and parent are two ends of the bridge. Open-minded communication is must be needed to build the bridge between these two extream ends. You can understand all these thoughts by watching this amazing movie; Pappa Tamne Nahi Samjaay.
Synopsis:
Pappa Tamne Nahi Samjaay is a Gujarati movie. It was released on 25 August 2017. Dharmesh Mehta is the director of the movie.  The star cast includes Manoj Joshi, Johnny Lever, Ketki Dave, and Bhavya Gandhi.
The movie is a complete mix of spectacular comedy and perfect emotional story for all. And it is a must watch the film as a duo of teenagers and Fathers.