Movies give us an escape route to a fantasy world; they are in their purest form a slice of life. A movie can be a mirror to the human realities. They influence quite a lot of our decisions and ideas and while they can be enjoyable when depicting a tale of love, fun and entertainment, they can also sometimes turn horrific when movies attempt to depict the violent nature of mankind.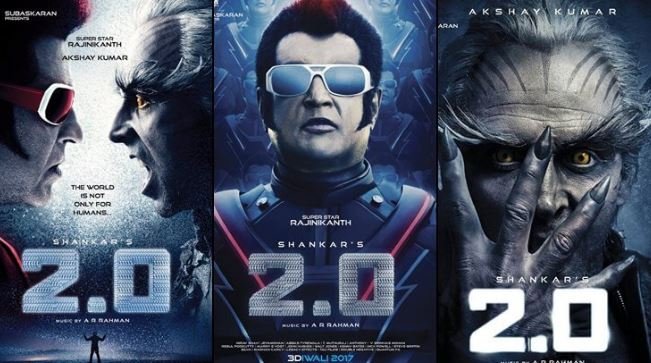 For many of us, they can be inspiring and motivating as some movies tell tales of people achieving success in their fields against all odds. Movies are also a fantastic source of knowledge as some of them portray historical events as well. In a nutshell, movies are a reflection of what we are and who we want to be.
One should hardly ever miss out on movies. It is a great hobby to have as it opens up your mental blocks to newer ideas and perspectives. With so many reasons provided above, you should be heading to your nearest theatre right away!
But hold on, check out these upcoming movies in April before booking your next show. Here is a list of the movies releasing in the month of April that you should totally check out:
1) Bose: Dead/Alive
Release Date – 02 Apr 2018
This is the most awaited movie on 2018, about the man himself. The legend. Who fascinated us in life, and long after his disappearance? The story of India's biggest unsolved mystery: Netaji Subhash Chandra Bose and the secrets regarding his alleged death. Rajkumar Rao has gone through some major appearance transformation for this movie, so make sure you reserve your weekend for this one.
2) Yamla Pagla Deewana 3
Release Date – 02 Apr 2018
Starring Dharmendra and Sunny Deol, this one is a great movie to watch, especially if you watched the first two parts. The comical energy is on a new high in the third segment of the Yamla Pagla Deewana series. The Dhillon family sure makes everyone's hearts swell with laughter and joy and if you like a light hearted comedy, you should go for it.
3) Rambo
Release Date – 05 Apr 2018
Starring Tiger Shroff, this is the remake of the epic Sylvester Stallone film. The action film revolves around the last surviving member of an elite covert unit of the Indian Armed forces who returns home to only to discover a situation of war in his own country. Watch him as he treads through dangerous jungles and frozen mountains to unleash mayhem and destruction.
4) Parmanu
ReleaseDate:06April2018
Filled with a powerful star package including John Abraham, Diana Penty and Boman Irani in the main lead roles, Parmanu, the nuclear espionage drama has been directed by Abhishek Sharma and can be seen in theatres on 6th April, 2018.
The Story of Pokhran has created a lot of noise on social media after the release of the poster of the film. Parmanu is based on the nuclear test conducted in Pokhran (Rajasthan) in 1998, and will surely keep you hooked till the very end.
5) Blackmail
Release Date: 6th April 2018
Directed by Abhinav Deo, this new bollywood movie features Irrfan Khan, Divya Dutta, Kriti Kulhari and Arunoday Singh in the lead roles. The movie's trailer was recently released and has Irrfan running in shorts and blackmailing his own wife and her lover.
This film promises a freaky, dark comedy and will be released on April 06, 2018. It is going to be a sure shot stunner at the box office thanks to the power-packed cast and the director whose last big success was Delhi-Belly.
6) 2.0
Release Date: 14th April 2018
This is one of the most anticipated movies of 2018, starring Rajnikanth, Amy Jackson, Akshay Kumar and Adil Rashid. 2.0 is a sci-fi action movie directed by S.Shankar. A cool fact about this movie is that it is the first Indian movie that is directly shot in 3D. It is also a sequel to 2010 film Enthiran. Akshay Kumar will adorn the role of a superhero for the first time ever.
Kids will love this movie and it sure will be a treat for the fans of Rajnikanth and Akshay Kumar. You can book your tickets online as well. Coupons and offers can be availed from websites like Bookmyshow, gopaisa, etc. There are also some great ticketnew offers that you can check out online to get amazing discounts on booking your movie tickets.
7) Baazaar
Release Date: 27th April 2018
With his recent success of Kaalakandi, Saif Ali Khan is already back with a movie which has already made created a lot of buzz everywhere.
Also starring Chitrangada Singh and Radhika Apte in the lead roles, this highly anticipated hindi movie is directed by Gauravv K Chawla, 'Baazaar' is based on Indian stock market and it's manipulators, drawing inspiration from the 2013 film 'The Wolf of Wall Street'.
8) Manikarnika: The Queen of Jhansi
Release Date: 27th April 2018
After Padmaavat, the news headlines surrounded Manikarnika: The Queen of Jhansi for historicaly controversies. It is an Indian epic biographical movie based on the life of Rani Laxmibai of Jhansi and stars Kangana Ranaut in the role of Rani Laxmibai and actors Atul Kulkarni, Sonu Sood and Suresh Oberoi. The movie is being directed by National Award Winning Director Krish, and will surely do wonders at the Box Office.
While 2017 was a great year for Bollywood, as many successful movies were released like Hindi Medium, Raees and Bahubali 2, 2018 too has given some amazing movies so far with Padman, Padmaavat and Pari to name a few. April is also promising spectacular films as mentioned above.
Watching movies is not only a productive hobby but also a fruitful one as it opens up our horizons and inspires us in ways words can't describe. More importantly, even if you are not such a cinema fan, you should go for at least a few films in a month so as to give respect to the people involved in the making of those films. Hopefully, the month of April does not disappoint you in terms of movies.