For a business to thrive, it has to continually inject innovation in everything it does. This is one way of exciting and enticing customers. A business owner shouldn't settle with the practices they had years back and expect that this will haul in new customers.
Status quo would tell you that customers are always looking for something new, and businesses should give them just that. If you're a business owner and you're looking for new ways to gain and maintain your customers, call tracking can help.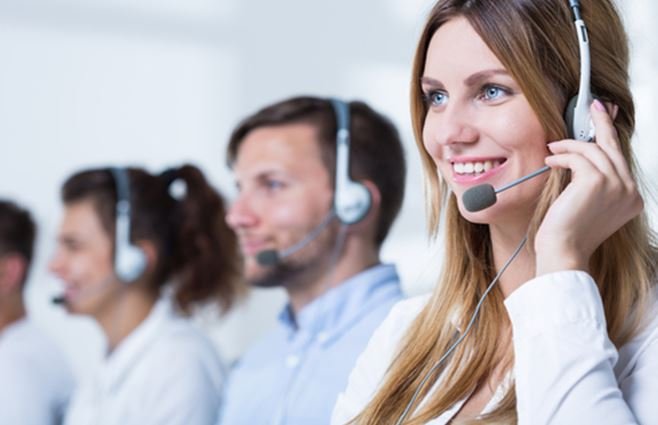 This technology can give you numerous benefits which can be very useful in different facets of your business operations. Here are some ways call tracking can help your business for the better:
It can improve your business' call routing:
Generally, customers call your business hotline because they want to talk with someone who can help them. And having them wait even for a couple of minutes on the line can heighten their frustration. With call tracking, this won't happen as this technology can help you with call routing.
When a customer calls to complain about your return policy, for example, their call will be routed to your staff who is adept about your business' return policy. In this way, you'll be able to attend to your customers' needs as soon as possible.
It can help you assess how your staff are doing:
Your business can't survive if you're the only person managing it. You'll need the help of your staff in order to earn a profit, grow and succeed long-term.
However, if your staff are underperforming, all of these won't happen. You can use call tracking to determine which level your staff are in terms of performance, product knowledge, customer service and business etiquette. You can pinpoint which areas should be improved and provide appropriate training for them.
It can determine your ROI:
It's common for businesses to use different marketing strategies to advertise their offerings. They might use newspaper ads, websites and posters at the same time. But after all of these have been displayed to the public, how will you know which works and which doesn't?
With call tracking, you can answer questions like these. Call tracking allows you to assign unique phone numbers in each of your marketing strategies. You can have one in your website, and another in newspaper ads.
These phone numbers can be tracked and can give you an overview of which marketing channels are producing the most profit and conversions.
It can help you with your marketing decisions:
Marketing is crucial to any type of business. Without it, you won't have any avenue to let customers know that your business exists.
The lesser people who knows about your product, the lesser your customers will be. One of the most unique features call tracking can give your business is recording inbound calls.
When you have this information, you'll know what to do (and not do) with your marketing strategies. Here's how:
You'll know the demographics of the customers calling your business hotline. This information can help you determine which specific areas need more marketing efforts and which areas are already penetrated. You'll be able to save a lot of resources in this process.
You can also determine which problems customers are usually complaining about. This can give you an overview on where and how your business can improve, and make decisions for necessary business shifts. You'll be able to satisfy customers since you're using their feedback for your business to benchmark.
When you get to record incoming calls, you'll know what day and time your customers call. This information can help whenever you're assigning work schedules to your staff. This is also one way of ensuring that your customers are attended to once they call and that your staff are productive during their working hours.
Take Risks And Talk To Professionals
The business arena is fast-paced. How loyal your customers are today might not be the same in the coming weeks; how your products and services are sold out in the market might not happen again in the future.
As one way of ensuring that your business can be successful despite of these changes, learn to use call tracking.
This technology might be risky at first, but this can become the solution to the problems you're facing with your business. Once you're sold to the idea, work with professionals like Fone Dynamics for support.
This article is contributed by John. He is a long-time professional with over two decades of experience in analytics and communications technology.
He works as the Senior Data Analyst at Fone Dynamics, a leader in call tracking, voice, and SMS communication. When John steps out of the office, he loves to spend time with his family and bike riding.