If you have lost or damaged  your PAN card and you want to get duplicate PAN card. Then don't worry follow this guide. Here we try to solve your all query regarding what to do when you lost your PAN card? and how to get another PAN card?
Apply For Lost PAN/ Reprint Duplicate PAN Card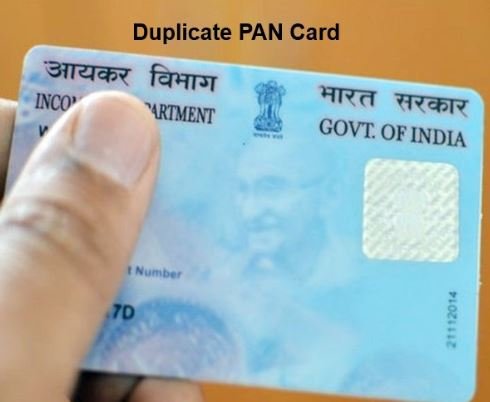 Now process of getting duplicate PAN became easier, now you don't need to fill any forms that you have to filled for getting reprint your PAN earlier.
This online process is for Individuals, who are Indian citizen and lost their PAN card. They must required PAN number with them. If you don't know your PAN number then also don't worry, with help of your date of birth and full name you can easily get your PAN number. For more detail refer our blog.
In which cases You Should Apply for Duplicate PAN Card Online?
Any PAN Card holder can apply for the duplicate PAN Card in this listed bellowing cases:
If Your PAN Card lost/ stolen or damaged.
If you want changes in your PAN Card.
Here one should note that when you applying for reprint or for duplicate PAN card, while you are receiving that PAN card, that PAN card will be same as your original PAN card no where it is mention that this is reprint or duplicate PAN card.
Process for Getting Duplicate PAN Card or Changes in PAN Card
Follow below guide to get your new duplicate/ reprint PAN card. This is easiest and simplest way.
Click on " Apply Now" and fill online Application form.
Then click on Submit Button.
Verify your details and click on Payment Button to proceed further.
After clicking on Make payment. No Hidden or extra cost will be deducted from your account. This is one time fee.
After successful Payment, you have to download pre filled application form and print that on paper. (along with Instruction sheet).
photo, sign, attach documents required and send it to our official address (You will get the our official address in instruction).
Document Required for Getting Duplicate PAN Card or Changes in PAN Card
As i early mention you required your PAN number, apart from this you have to attached several document about your ID, D.O.B and residency proof with self attested copy. To get more information regarding required document for PAN card.
Click Here : List of Documents Required for PAN Card Application 
I hope this article will help you when you want to apply for duplicate Pan card.
You can also track status of your application online using PAN Card status.
So we have tried our best to give all the necessary details about How to Get Duplicate PAN Card? and Guide to Apply for Duplicate Pan. If you still have any query about this, you all are welcome to drop your queries related to any PAN Card problem that you are facing in the comment section. We are here to serve you.