Once anyone starts earning, it is important to make smart investments, not just for the occasional rainy day but also for when you can no longer work. Many people might consider it ridiculous to put their money in a pension plan when they could use it to fulfil all their dreams of buying a luxury car, going on vacations, etc.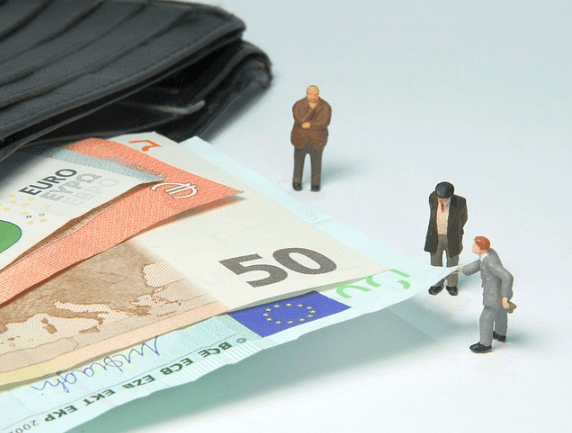 However, unless you start saving from the very beginning, it will be very difficult to catch up. Considering that inflation will reduce any sum you have accumulated considerably, you need to invest in a pension plan after using a pension calculator that can help you in your old age.
People who are accustomed to living a lifestyle, find it very difficult to manage it within the limited money that they have once they retire.
Since the majority of people these days are working in the private sector, with not much provision for pension, you need to take a proactive stance if you wish to lead a comfortable life even when you retire. However, before you jump the gun it is important to weigh the pros and cons of opting for a pension plan.
Advantages
You save money to lead a comfortable retired life.
Contributions to your pension plan are termed as savings and therefore are exempted from tax.
A pension plan where your employer also contributes an equal amount is the ideal one.
One of the best pension plans is that which gives high returns now with adequate payments on maturity.
Disadvantages
Annuity purchase is compulsory in the private sector. If these don't give adequate returns, the savings might not necessarily be beneficial.
If your pension plan is done by your company, there might be complications when you change job. You might need a new pension plan in this case.
Government employees have the option of saving their pension to PPF only. This can be a drawback, especially while other options might offer better returns for the same investment.
Some pension plans restrict the withdrawal limit and the number of times you can withdraw funds from your retirement account, even after you retire. This can be a huge drawback.
How to Choose the Best Pension Plan?
Having enough retirement funds is important due to rising inflation and limited social security available for seniors.
The best way to do so is by comparing various pension plans available and then using a pension calculator to calculate the exact pension that you'll receive. It is important to mention that the larger the premium that you pay today will give you a better retirement saving.
Different pension plans available in India include.
Deferred annuity – offers regular premium or lumpsum premium over tenure with pension starting after term completion; no taxation unless you withdraw the amount.
Immediate annuity – only lumpsum investment allowed, pension starts just after investment, tax-exempted on premium, the nominee can claim pension/corpus after policyholder's death.
National pension scheme – money distributed in equity and debt market (your choice), you can withdraw 60% on retirement, the remaining amount is used to buy annuities. Tax is levied on 20% of corpus withdrawn on maturity.
Pension funds – provide better returns on maturity, regulated by PFRDA (Pension Fund Regulatory & Development Authority).
The best pension plan is one that makes optimal use of your current income to plan for a comfortable retired life. Do not forget to first use a pension calculator before buying a pension plan for yourself.