A lot of people think that, since they're self-employed and work from home, they don't really need any kind of business insurance. This kind of reasoning, however, can be incredibly dangerous. Even if you have home insurance, work equipment and material in your home is likely not covered, and your service certainly isn't either.
It doesn't matter if you don't have that many customers or don't make that much of a profit – if anything goes wrong and you don't have insurance, you could be facing a huge lawsuit that put you and your family's well-being at risk.
The Importance Of Insurance
Insuring your business is an investment that you should always make if you're serious about what you're doing. Every business comes with risks, and if you fail to prepare for them, you'll be effectively leaving your fate to chance.
You can get cover for a lot of different parts of a home business – for your product, for your home, for employees, for the equipment you use, and a lot more. While you may not need many of them, certainly some will apply, and it's best to consider every single one that fits the kind of business you do.
What Can Insurance Cover
Home business insurance can cover a wide variety of different situations. While the exact terms and conditions will vary depending on the which company you hire, there are a few basic options that should be similar regardless of who provides your insurance.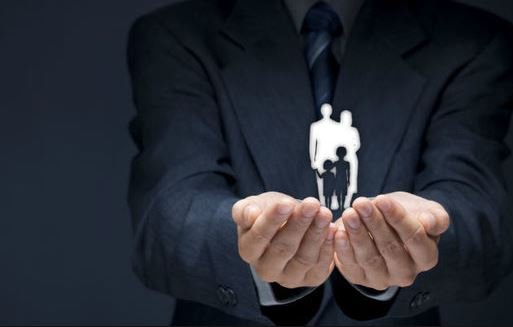 When looking for an insurance policy, it's important to choose one that makes sense for you. The best policy is one that matches your needs as closely as possible. If a policy covers a lot of areas or activities your business doesn't work with, you'll be paying a larger premium without getting much in return.
Here are some examples of coverage:
Professional Indemnity
This kind of coverage protects you from compensation or legal costs that come from clients accusing you of professional negligence.
For instance, if you're a software engineer and develop an application with a large security flaw, you could be liable. The same goes if you're a business consultant and give advice that causes a client to lose a lot of money.
Employer's Liability
This type of coverage covers costs you'll need to pay if something happens to an employee of yours as a result of working for you.
It's important to keep in mind that this kind of insurance is mandatory in almost all situations, even if the employees work at your home.
Product Liability
Product Liability covers any situation in which a product supplied to customers causes injury or makes them ill. If you sell anything to the public, this is an important type of liability to get.
Business Interruption
With business interruption insurance, you are protected from a wide variety of situations that could prevent you or a key employee from working.
For instance, in the event of an accident or disease that causes any kind of incapacitation, the costs incurring from the interruption will be covered. The same goes if you have a power outage for a few days or another unexpected event stops it from being a viable workplace temporarily.
General Legal Insurance
This kind of cover pays the legal costs of specialist lawyers, helping you defend yourself or take action against common legal problems including disputes with clients or suppliers.
Building Insurance
When your building is insured, you are protected from damage to your home from events such as a flood or a fire. The policy usually covers the cost of repairs along with architect fees, debris removal and other costs.
Building insurance usually protects equipment that is part of the building, such as a burglar alarm, fireplace, or a boiler.
Stock And Equipment Insurance
All the equipment your business requires is valuable, not to mention any stock you might be keeping in your home. This insurance covers replacing stock, equipment, furniture and documents related to your business which get stolen or damaged by accident.
In some cases, for a home business, this insurance will also cover household items and personal belongings, if you don't already have an insurance to cover that.
Cyber Insurance
Operating online comes with a lot of risks, especially so when it comes to online payments or holding customer data on the cloud. Cyber Insurance helps business which rely on digital technology to operate, covering hacking attempts, cybercrime, and data breach.
In most cases, this kind of insurance helps pay for recovering the damages, too, from hiring a developer to fix the cause of the problem, to getting help from a PR firm to manage the crisis.
Public Liability
This type of liability covers you when someone is hurt, or their property is damaged on your premise, or due to your activities.
If you're a photographer who often visits clients as part of your job, for instance, you'll be protected if you spill something on a client's laptop or if they trip over your equipment.
The list of possible types of coverage is endless – and so are the potential ways something could go wrong in your business and you could end up owing thousands and thousands of dollars.
While it might be frustrating to pay a premium monthly just in case, accidents are bound to happen from time to time, and when they do, you'll be thankful that you were prepared.
Insurance for home-based business can be relatively inexpensive when compared to larger companies, and they'll often be flexible enough that you can find one which will suit your needs. Just make sure to understand the terms, and get coverage that adequately meets your business needs, so you don't have to worry when you need your insurance company for something.
Last but not least, when applying for home business insurance from Procom Insurance Company, it's important to consider whether your business fits the category. Even if you run the company from home, it may not be eligible if it is larger than the typical home-based business operation, so make sure to check accordingly.