Technology is evolving and trends are evolving every day with the new advents and introductions of new technologies to make the lives of breadwinners and everyone else easier.
eCommerce Platforms to Build Your Online Store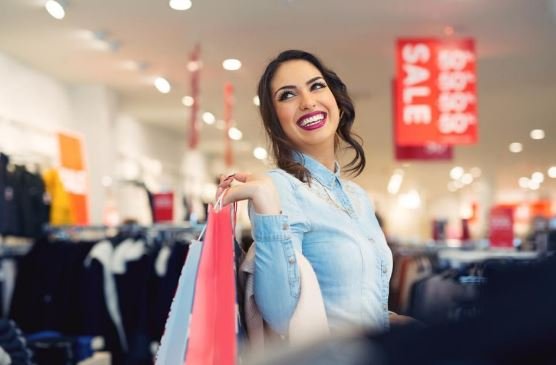 Here is a short and categorized list of top 10 e-commerce platforms that have shined out bright in the technological industry.
Normal E-commerce platform
# Shopify
This platform is most suitable for businesses that have been selling commodities in their store and are planning to start selling online as well, or someone who wants to freshly startup with an online store of products for regular purchase.
Using Shopify makes it easy to create a store without any requirement of software development knowledge. It offers great management tools and features to manage your products, orders and more.
# PrestaShop
It suits anyone who wants to be more hands-on with their website. It allows customizing every aspect of the platform to fit your needs.
This advanced and user-friendly e-commerce platform is not too hard to adapt to. Flexibility, comprehensiveness and community are advantages of using this platform, while it does come with instability and limited demo site drawbacks.
Subscription
# Subbly
With subscription box businesses storming the world, Subbly is another subscription e-commerce platform for entrepreneurs and marketers.
It is a flexible and optimized subscription checkout solution with a high conversion rate resulting in more sales. It provides merchants an easy to use drag-and-drop website builder in case they need a website.
Apart from letting you set up your store and showcase your commodities for subscription, they have an extremely helpful support team and great community ready to help you learn and scale.
# Systum
It is the industry's affordable and industry's first ever enterprise-grade software solution that you will need to run B2B and B2C e-commerce business.
Switching to Systum will help you eliminate the application overload, unify data and serve better every customer.
Systum makes it easier for you to sell through an e-commerce store or website on social media channels, or even the giant online stores like Amazon or eBay.
Membership
# MemberFul
No matter what you are selling, be it content, digital download, services, newsletter access or whatever, all you need to do is just set the price and get going.
The Memberful works seamlessly alongside your website adding memberships to it by integrating with your favorite tools. On the whole, it is a lightweight, reliable safe and secure.
It's worth noting Subbly from above also can handle this as well.
# Patreon
Patreon allows every talented or skilled individual an opportunity to get paid by running a membership business for their fans.
It provides you all the tools you will need to manage your business and gives you full control over promotions and choosing sponsors. Regardless of what type of creator you are, Patreon works for all kinds.
Educational
# Teachable
This is a simple yet one of the most powerful all-in-one platform that allows you to create and sell an online course easily and shares the knowledge.
The platform offers you various plans with different budgets. So, take up the plan that suits best and satisfies all your requirements.
Varying in few features all the plans include unlimited courses, unlimited videos, unlimited students, unlimited hosting and much more.
# Podia
This is an ultimate all-in-one storefront that helps you create and sell online courses, digital downloads, membership subscriptions all at one place without you having to manage and pay for multiple tools and platforms.
Website Developing and Blogging
# Wix
It is a free hosted website builder that is specially designed to be user-friendly. While many websites developing sources require coding, Wix is highly customizable and does not require any coding.
It is one among the popular e-commerce solution that allows users to build a website as well as online store using various plug-ins including forums, galleries, blogging, chat, counter, Instagram and many more.
# Squarespace
It is a CMS platform that allows creating a DIY blog, e-commerce store, and portfolios. The offer the users elegantly designed templates for various categories and gives the users maximum control over the appearance and feel of the website.
On other hand, it has great load times and incredible mobile optimization.
It provides the user with advanced analytics to monitor the site's traffic, its sources and search engines keyword in order to discover what attracts an audience to your website.