Hello friends, How are you? Here i will share which  movies are upcoming Hollywood movie  in 2017 , release date, story and poster so you will enjoy your favorite movie on time. We hope this information will helpful to watch Hollywood movie  give you awesome entertainment as expected.
So Checkout list of Hollywood movie releasing in 2017.
Fabulous Hollywood movie Releasing In 2017 That Will Entertain You
This 6 upcoming hollywood movie will give you goosbumps and surely give you lot's of entertainment.
1. XXX: Return Of Xander Cage
2. THE LEGO BATMAN MOVIE
3. FIFTY SHADES DARKER
4. LOGAN
5. KONG: SKULL ISLAND
6. WONDER WOMAN
1. XXX: Return Of Xander Cage
Story:
Focuses on extreme athlete turned government operative Xander Cage (Vin Diesel) coming out of self-imposed exile and on a collision course with deadly alpha warrior Xiang and his team in a race to recover a sinister and seemingly unstoppable weapon known as Pandora's Box. Recruiting an all-new group of thrill-seeking cohorts, Xander finds himself enmeshed in a deadly conspiracy that points to collusion at the highest levels of world governments.
DIRECTOR:D.J. Caruso
SCREENWRITER: Chad St. John and F. Scott Frazier
ACTOR AND ACTRESS: Vin Diesel as Xander Cage,Samuel L. Jackson as NSA Agent Augustus Eugene Gibbons, Tony Jaa  as Talon ,Nina Dobrev as Rebecca "Becky" Clearidge ,Deepika Padukone as Serena Unge
This is third part of  XXX series film.
Film will Release on January 20,2017
2. THE LEGO BATMAN MOVIE
Story:
The Dark Knight, the Caped Crusader – Batman is the crime fighting vigilante everyone can count on to save the day. When Gotham City is threatened once again, the brooding, heavy-metal rapping machine is forced to work with a new police commissioner and a certain young orphan to save the day. Will he find that working alone isn't all it's cracked up to be? Maybe the Dark Knight will learn to work as part of a team, finding new friends and happiness along the way.
DIRECTOR: Chris McKay
SCREENWRITER: Seth Grahame-Smith
ACTOR AND ACTRESS VOICE: Will Arnett As Batman (voice), Michael Cera As Robin (voice), Zach Galifianakis As  The Joker (voice), Rosario Dawson As Batgirl (voice),Ralph Fiennes As Alfred  Pennyworth (voice), Mariah Carey As Mayor Marion Grange (voice)
This film will Release on February 10, 2017
3. FIFTY SHADES DARKER
Story:
When a wounded Christian Grey tries to entice a cautious Ana Steele back into his life, she demands a new arrangement before she will give him another chance. As the two start to build trust and find stability, shadowy figures from Christian's past start to circle the couple, determined to destroy their hopes for a future together.
DIRECTOR: James Foley
SCREENWRITER: Niall Leonard
ACTOR AND ACTRESS: Jamie Dornan As Christian Grey, Dakota Johnson As Anastasia Steele, Rita Ora As Mia Grey,Luke Grimes As Elliot Grey, Kim Basinger As Elena Lincoln,Max Martini As Taylor.
This film will Release on February 10, 2017 Nationwide Release
4. LOGAN

Story:
Follows Logan/Wolverine, a mutant whose prodigious healing abilities and adamantium infused skeleton combine to make him virtually immortal.
DIRECTOR: James Mangold
SCREENWRITER: David James Kelly
ACTOR AND ACTRESS: Hugh Jackman As Logan / Wolverine,Patrick Stewart As Charles Xavier / Professor X,Boyd Holbrook As [villian],Stephen Merchant,Richard E. Grant,Elizabeth Rodriguez As  Gabriela
This film will Release on March 3, 2017 Nationwide Release
5. KONG: SKULL ISLAND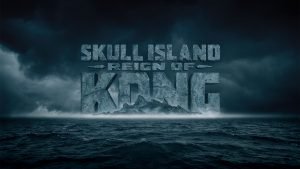 Story:
A diverse team of explorers is brought together to venture deep into an uncharted island in the Pacific – as beautiful as it is treacherous – unaware that they're crossing into the domain of the mythic Kong.
DIRECTOR: Jordan Vogt-Roberts
SCREENWRITER: Max Borenstein, John Gatins ,Dan Gilroy
ACTOR AND ACTRESS: Tom Hiddleston,Jason Mitchell ,Corey Hawkins,Brie Larson ,Toby Kebbell,John Goodman
This film will Release on March 10, 2017 Nationwide Release.
6. WONDER WOMAN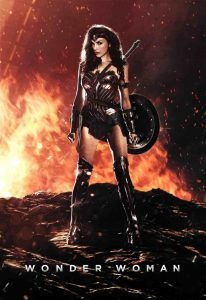 Story:
Raised on the mythical island of Themyscira and trained by Amazonian warriors, a young woman named Diana fulfills a destiny long ago bestowed on her by the Gods when her home and the world at large is threatened, she must leave and travel to the outside world for the first time. In doing so she will take the first steps to becoming the hero that is Wonder Woman.
DIRECTOR: Patty Jenkins
SCREENWRITER: Jason Fuchs
ACTOR AND ACTRESS: Gal Gadot as Diana Prince / Wonder Woman ,Chris Pine as Steve Trevor, Robin, Danny Huston, David Thewlis ,Ewen Bremner
This film is ready and will be release on June 2, 2017.
For more exclusive news about any upcoming Hollywood movie in 2017 stay tuned with us.
Also check
Top 8 Upcoming Hollywood Movie In 2016 And Release Date
Emraan Hashmi Famous Dialogues From Bollywood Movies
Ajay Devgan Super hit Dialogues From Bollywood Movie
Related Searches:
Hollywood upcoming Movie
Hollywood movies releasing in 2017