Hello friends, here i will share Very sad news about Om Prakesh Puri, He suffered a heart attack at his residence in Mumbai early on Friday and he Died at 66 years old.
Om puri is died, after hearing this news bollywood and PM modi is shocked and gave tribute to om puri with their tweets.
This information is Confirm by Actor Shabana Azmi shared more details via tweet. She posted, "OM Puri undergoing postmortem at Cooper Hospital.Will be taken to Trishul around 3pm Funeral at Oshiwara electric crematorium around 6pm."
A Bollywood, PM Modi Gave Tribute To Om Puri | Om Puri Died | OM puri's career 
https://www.youtube.com/watch?v=WneyqJmG2YM
Let's Take a Look on Om Puri's  Personal Life on his death
Om Puri was born in Ambala, Haryana to a Punjabi family. His father worked in the railways and in the Indian Army.Puri graduated from the Film and Television Institute of India, Pune. He was also an alumnus of the 1973 class of National School of Drama where Naseeruddin Shah was a co-student.He made his film debut in the 1976 Marathi film Ghashiram Kotwal, based on a Marathi play of the same name by Vijay Tendulkar. He won Padma Shri and  National Film Awards.
Puri married Seema Kapoor, the sister of actor Annu Kapoor, in 1991, but their marriage ended after eight months.In 1993, he married journalist Nandita Puri, with whom he had a son named Ishaan In 2009.
Fabulous Movies Year by Year  list of Om puri Movie
1972: Ghashiram Kotwal
1977: Bhumika
1977:  Godhuli
1980: Aakrosh
1980: Bhavni Bhavai
1981: Sadgati
1982: Arohan
1982: Gandhi
1983: Jaane Bhi Do Yaaro
1984: Giddh
1985: Mirch Masala
1985: Nasoor
1988: Ek Hi Maqsad
1990: Ghayal
1991: Narsimha
1992: Raat
1993: Patang
1994: Woh Chokri
1996: Maachis
1997: Chachi 420
1998: China Gate
1998: Pyaar To Hona Hi Tha
2000: Hera Pheri
2001: Gadar: Ek Prem Katha
2002: Chor Machaye Shor
2003: Dhoop
2004: Aan: Men at Work
2005: Deewane Huye Paagal
2006: Don: The Chase Begins Again
2006: Chup Chup Ke
2007: Fool & Final
2008: Singh Is Kinng
2009: London Dreams
2010: Dabangg
2011: Don 2: The King is Back
2012:  Agneepath
2012: OMG: Oh My God!
2014: Heartless
2015:  Dirty Politics
2015: Bajrangi Bhaijaan
2016: Ghayal Once Again
2016: The Jungle Book
2017: Actor In Law (This is Pakistani film debut)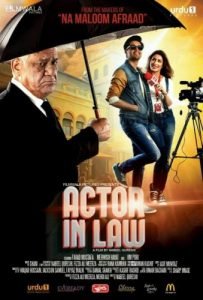 2017: Viceroy's House
Celebrity Tweets on om puri passed away at 66 age
Narendra Modi :
"Sad & shocked to know that versatile actor Om Puri jee has expired due to heart attack early morning today. #RIP."
Mahesh Bhatt : 
Goodbye Om! A part of me goes with you today. How can I ever forget those passionate nights we spent together talking about cinema & life ?
Neha Dhupia :
It's a sad day for cinema … we just lost one of our greats… gone but will never be forgotten … #RIPOmPuri Saab …
Boman Irani :
RIP Om Puri.
We have lost one of our finest.
A talent, A Voice, A Spirit.
Will miss you Puri Saab.
Karan Johar:
Solid actor….Solid filmography….immense talent…. #RIPOmPuri ….cinema has truly lost a brilliant artist….
Madhur Bhandarkar:
Shocked to know that the immensely talented actor #OmPuri passed away. Big loss to our film industry. RIP
Anupam Kher:
Seeing him lying on his bed looking so calm can't believe that one of our greatest actors #OmPuri is no more. Deeply saddened & shocked.
Shoojit Sircar:
RIP Om puri .. interactions with you were always full of life.. you were one of the finest artist we are proud of..
Kabir Khan:
Omji… I will miss that warm tight hug that you gave me every morning on set. Khudahafiz sir… you were the best!
Akshay Kumar:
Sad to hear about the passing away of the very talented Om Puri, my co-actor in many films…heartfelt condolences to the family. #RIP
Kamal Haasan:
So long Omji. Prided myself on being his friend peer & admirer. Who dare say my Om Puri is no more ? He lives through his work.
Also check:
Secret Superstar Movie latest news 
Related Searches:
OM PURI, Om puri RIP Celebrity Tweets and modi and bollywood is under shocked after hearing news of om puri's death.
For more Bollywood news update stay tuned with us.