Top New Streaming Services: We get all our favorites shows and movies in one place.
Remember when the only way to get our shows and movies was through cable television or DVD's? Well, those days are behind us how with the introduction of streaming service from way back as 2007.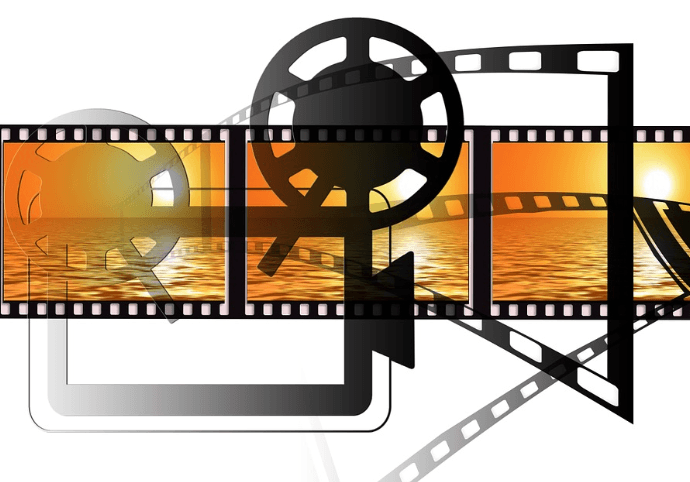 Now we subscribe, create an account, per a flat rate subscription fee either monthly or annually and we get access to numerous options of shows, movies season episode watch for our entertainment. Over the years, more streaming services have come unto the scene and 2019 is no different.
There are a couple of new services that are live now and offers users more entertainment. Let's find out some of these services.
1] Disney+
Can I hear the drumrolls? Our childhood is owned by the one and only Disney probably our present and future also, so we can safely say it is a bet you would subscribe to watch/stream your favorite shows and movies. It supposedly going to be at a rate lower than our favorite streaming service Netflix which charges $8 – $14 per month.
With timeless classics under the Disney brand like Star Wars, The Lion King animated, Disney+ streaming platform has a massive stable of options to offer its subscribers plus it would also be attaching itself to new shows created by big names.
There is without a question a lot of brands under the Disney umbrella with just a few franchises that do not come under Disney. The new upcoming release 'Captain Marvel' will be available on Disney+ this year in March.
2] Apple
Own an Apple device? Well, welcome to the world of free shows. Apple's upcoming streaming service will offer owners of its devices i.e. the iPad and iPhone both original content and special access to existing services like HBO. The upcoming streaming service by Apple will come pre-installed in Apple devices and free of fees.
It's focus though will be on PG-rated shows due to its free and available to all content. Presently, Apple offers shows like 'Carpool Karaoke' behind a paywall.
$1 billion is the planned expense on content for Apple and its streaming service is already gaining popularity due to its affiliation with some big names.
3] Facebook Watch
Want more free shows and videos? Well, make another big welcome to Facebook Watch. Although the social media giant has been dealing with privacy issues in recent times, its streaming service will use information from its users of the social media site to recommend content and entice users to stay glued to the service.
Watch Parties can be organized just like on the social media site, by users, allowing friends watch and give their comment about favorite shows.
Also,like Apple, Facebook is expected to spend $1 billion or more on content for its streaming platform, although it has been found that up to 50 percent of adult Facebook users are not aware of Facebook Watch despite it been available for a year now.
4] DC Universe
Imagine a whole platform dedicated to all things DC and what you have is the streaming service DC Universe for just $7.99 a month or $74.99 a year. With this subscription fee you get to enjoy all your favorite DC comics in video on one platform. Superhero and comic fans are the target here instead of a wider audience.
Not only do you get to enjoy Tv shows and movies, there will be the option of a digital archive for comics that fans can read online, online shop where collectibles can be bought, community forums for discussions and mind-blowing- an encyclopedia of DC superheroes.
5] Warner Media
Will be showing movies and shows from the stables of Warner Bros, TBS, TNT, Cartoon Network plus maybe HBO.
6] Walmart/Vudu 
Possible Walmart original content or new content offerings will be offered here singularly or part of Vudu. Vudu is a pay-per-view streaming service it bought in 2010.
7] Amazon
Likely name is Amazon Free Dive and older Tv shows will be its focus and offered separately from its Prime video service.
Asides from these new streaming service we can still enjoy our shows and movies from the following known and popular services;
8] Netflix
Always our top pick will be Netflix. We give them points for excellent selection, unlimited streaming of tv shows, movies, comedies, original and single to Netflix content like Orange is the new Black, House of Cards for a stipulated subscription fee of $8.
This has been the best service so far as it trumps other streaming services int terms of selection, quality and performance consistency.
9] Hulu
This is a great service especially for network tv. It provides access to major network shows (asides from CBS programs) plus a handful of cable shows a day after they are aired.
It affords subscribers the opportunity to keep their current tv shows without investing in a cable subscription or even an HD antenna. Some original shows are carried by this service like season 4 of the Thick of It and the Wrong Mans.
10] Amazon Prime
For $119 a year, as a student $59 or a monthly fee of $12 this paid subscription service offered by Amazon gives its users access to streaming services that would not be available to other ordinary Amazon users. Great shows and movies are available on this platform.
There you have it. From the old existing services like Netflix and Chill, to the new upcoming services (free shows on Apple devices and Facebook Watch) our options just went wider.
No matter what your taste is either superheroes that save the day or old time catalogued classic tv shows, there is now a streaming service that will cater to your every need, and even those that offer you the option of even reading online if you feel you don't want to watch a video.
So, go through the list, you might have one already but there is no harm in adding other and that way you can broaden your horizon and your entertainment viewing pleasure.